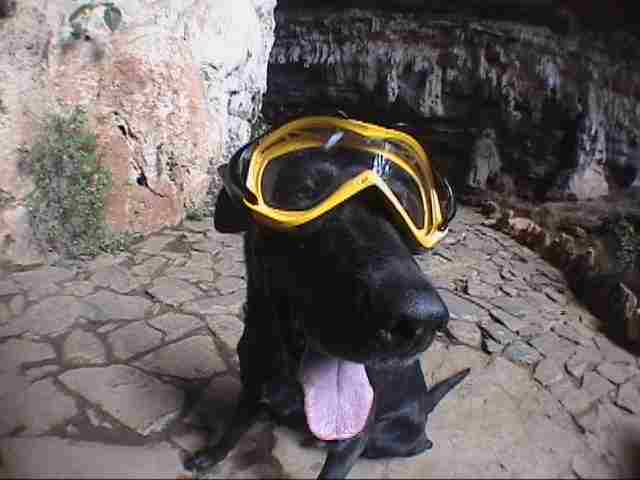 "Gruta de Maquiné" (Grotto of Maquiné) was discovered in 1825 by the Portuguese Joaquim Maria de Maquiné, scientifically explored in 1834, by Peter Lund and is considered one of the most beautiful of the world.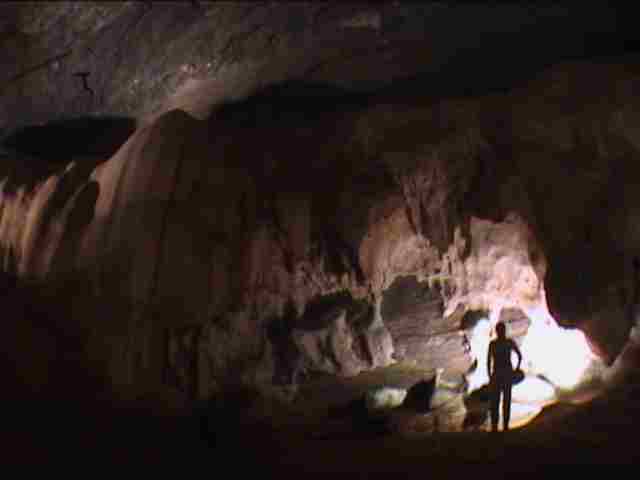 It was thoroughly explored, by the Danish Peter Wilhelm Lund and this described it as "The richest poetic imagination would not know to engender such splendid home for the wonderful beings; before this notable grotto; it would be forced to admit its impotence... as for me, I admit that, in nature, or in the art, I never contemplated something so wonderful".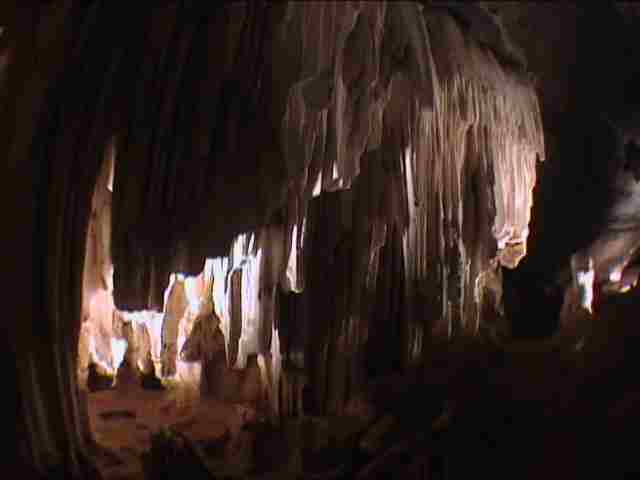 " Stalactites of some meters spring from the roof."
Its extension is of 650 meters, it has 18 meters of depth, with varied temperature between 18° at 22°C and it has an area of 12.000m².
The rooms of Maquiné are named in agreement with the naturally drawn illustrations. Still with external light, comes "vestíbulo" (hall), soon afterwards "Salão do Urso" (room of the Bear), with many stalactites; In "Salão do Carneiro" (sheep's room) or "Salão do Elefante" (elephant's room) notables formations stand out, including one that reminds a an atomic bomb explosion.
Besides the speleologic value, in Grotto of Maquiné were found human bones.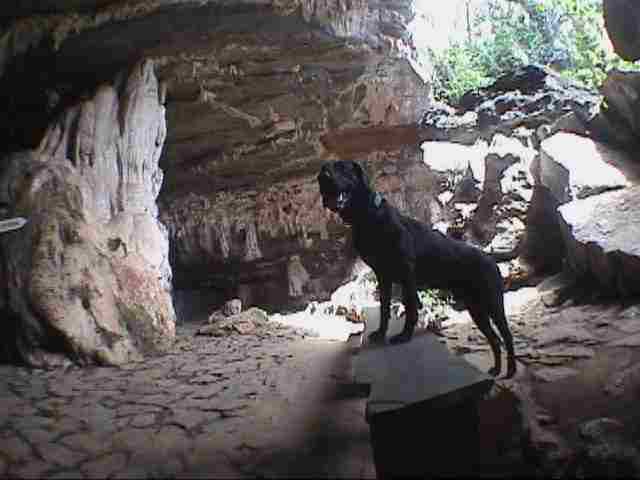 "The entrance is very big."
The legend:
They say that far away from there, lived a very powerful king who had everything he wanted. That king was very thin and weak, the smallest effort left him tired. Therefore, he never did anything. In his palace, the whole heavy work was made by one of his subjects, who he simply called "Squab". Besides Squab, the king counted with the services of thirteen dwarves that were musicians, painters, sculptors, etc.
As he lived very displeased, one day the king ordered the magician of the court to invent something for him to have fun. After a lot to thinking, the magician returned to the king's presence, totally discouraged. There was no diversion that the sovereign was tired of. That's when he suggested him a trip. The king liked the idea, but as he was very weak, he said that the effort would be too big and he asked the magician to invent a way of him to travel effortlessly. After many frustrated attempts, he finally got to invent a magic mirror that would take him to any place of the world. The king should enter in the mirror and leave at a completely different place. But if the mirror was broken, he could never return. So, the "Thin King" left for his first and last trip.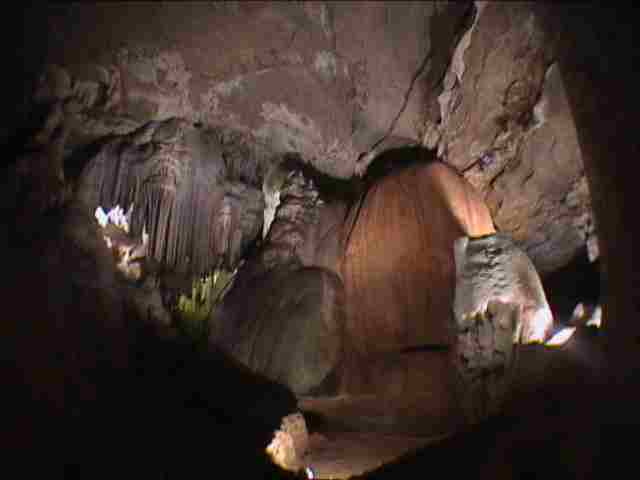 "This grotto is very colored."
With the time, the king calmed down and Squab and the dwarves continued to work for him. As all of them had lived in a magnificent palace and they could not return to their country, they made all the beauties existent inside the grotto.
Tips by GUSTAVO VIVACQUA
1. Visitation schedule: Daily from 8 h to 17 h.
2. The closest city to accommodate is Cordisburgo.
3. There is nothing to do in Cordisburgo, besides visiting the Grotto.
4. Belo Horizonte is at 114km of distances. Access: BR 040/MG231 highways
5. There are more than 100 grottos in the area, many of them more beautiful than Maquiné, but most for them cannot be visited, because they are being studied by the scientists.
6. Want to see more grottos? Then go to: "Gruta da Lapinha" (Grotto of Lapinha) and "Gruta Rei do Mato" (King of the Bush Grotto) that are nearby.
7. Go early in the morning or late in the afternoon, because the grotto gets hot during the day.
8. Don't expect to find any deserted grottos. There are parking, restaurant, bus with tourists and even trips of elder tourists.
9. "I got to know "Gruta de Maquiné" recently and I admit that your site was responsible to make me interested in it. Congratulations for the suggestions and images. I also went to "Gruta Rei do Mato", that is fantastic." tip from Ana Maria
10. "The house museum of Guimarães Rosa, in Codisburgo, has very interesting documents on the life of who was one of the best Brazilian writers. It is worthwhile to visit! Mainly because little minstrels from the project "migüilim" declaim beautiful passages of his works.... then, don't you say that there is nothing to do in Codisburgo.. because there is always something interesting to discover." tip from Carolina. of Belo Horizonte – MG
CLICK HERE to send your tip
CLICK HERE TO SEE OTHER BRAZILIAN DESTINATIONS