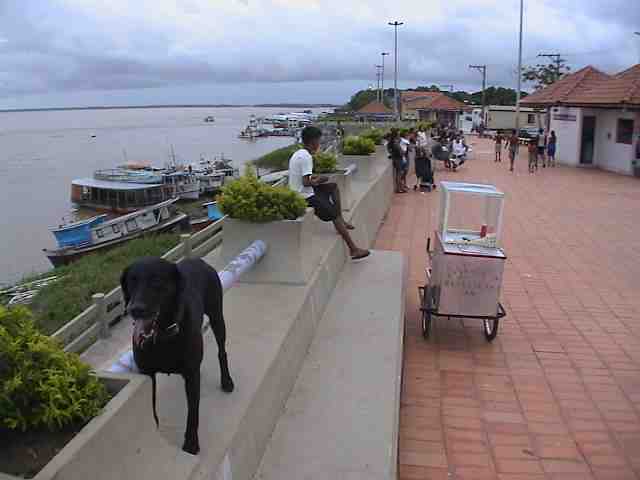 "That's a different place."
LOCATION: At Solimões river left margin, at the confluence of this one with Manacapuru river's mouth. 68 km from Manaus, in a straight line - 88 km by waterway and 86 km by highway; 34 meters above the sea level
"The means of transportation."
Manacapuru, an indigenous word, is formed by Manacá and Puru. The first comes from a Brazilian plant and, in Tupi, it means Flower. The second, puru, of the same origin, means decorated. So, Manacapuru, in the indigenous language Tupi, means "Variegated Flower."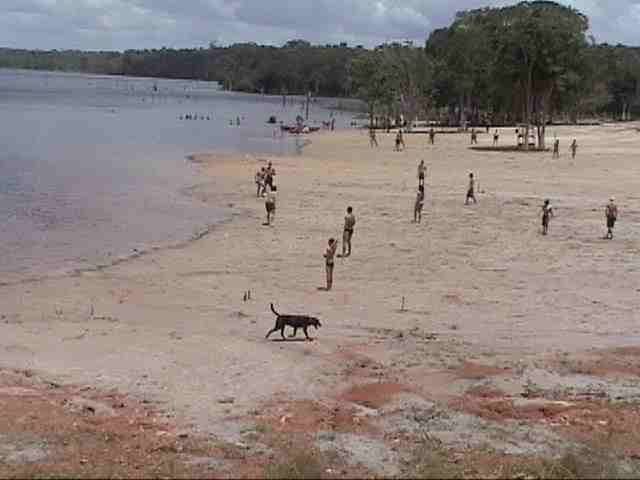 "The beaches are fluvial."
The "Muras" descending from the Tupi tribes, little by little had its population reduced, due to the combats against the Portuguese expeditions. This, together with other facts, forced the group to migrate. They went by places like "Conceição" and "Pesqueiro", until they settled in "Feitoria de Pesca", located at Manacapuru river. They stay too long there and they were forced to go to the mouth of Manacapuru lake, at 14 leagues Solimões river mouth.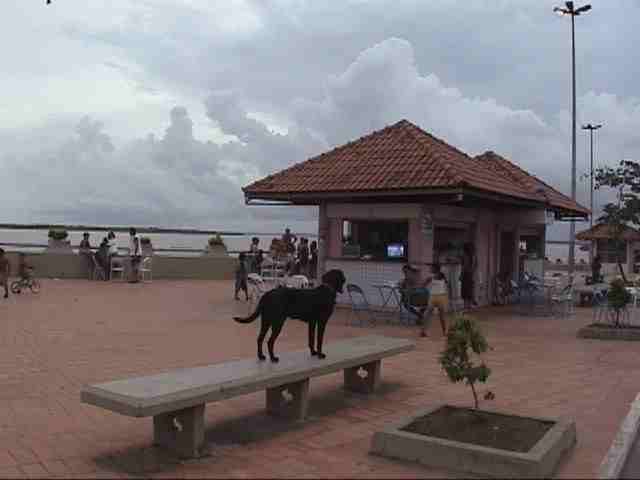 "It is at the border where people meet."
TOURIST ATTRACTIONS:
"Balneário do Miriti" - about 7 km from them town, with crystalline waters.
Ubim Waterfall - 40 km from the town, located Manacapuru river's left margin.
"Nossa Senhora de Nazaré" Mother Church - it has an altar representing a canoe sustained by oars made of Brazilwood.
Piranha Reservation - With 103.000 hectares, it is placed at the left margin of Solimões river, close to the mouth of Manacapuru river, 25 km from the town, accessed by waterway - boat, 1 hour or hydroplane, 15 minutes.
Amazonian World Ecology and Tourism - km 76 at Miriti lake's margins, with an area of 4 million m2; zoo, ecological reservation, aquatic park, equine club, golf field, etc.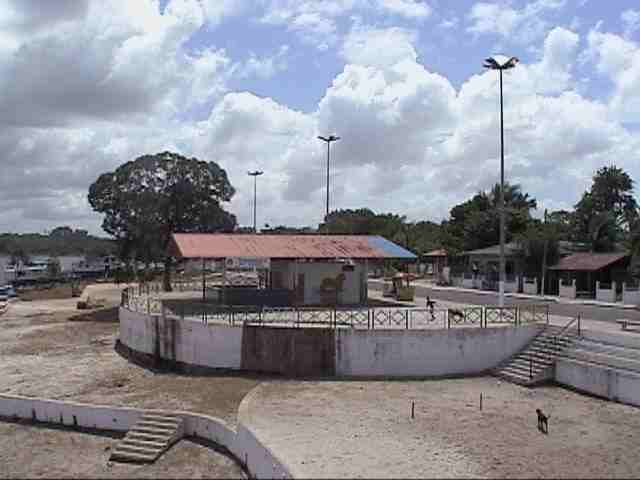 "This is a typical town from Amazon."
It is also worth to visit:
* "Ponta Paçoca" (Peanut fudge Tip)
* "Praça do Cais (1922)" (Wharf Square)
* Freemasonry Building
* The City hall Building
* The Restoration Building
* "Paraíso D'Angelo" Tourist complex
Tips by GUSTAVO VIVACQUA
1. Take the vaccine against yellow fever with at least 10 days of antecedence.
2. It is in different time zone. It is an hour less then Brasilia.
3. Taste the typical dishes, such as the "tacacá", fish like "tucupi", "tucunaré" and "pirarucu".
4. The religious events are: Santo Antônio da Terra Preta Parties - June 13; São Pedro do Miriti Party - June 26 to 29; San Francisco Party - October 04; "Círio de Nossa Senhora de Nazaré" - October 28; Nossa Senhora da Conceição Party - December 08.
5. Miriti stream has a lot of herons
6. Don't miss watching Manacapuru and Solimões rivers, they meet and form the "the waters encounter ".
7. The local people call "Brega", a bar where it happens the nightlife, full of white rum (cachaça) and a typical "forró" played with organ.
CLICK HERE to send your tip
CLICK HERE TO SEE OTHER BRAZILIAN DESTINATIONS