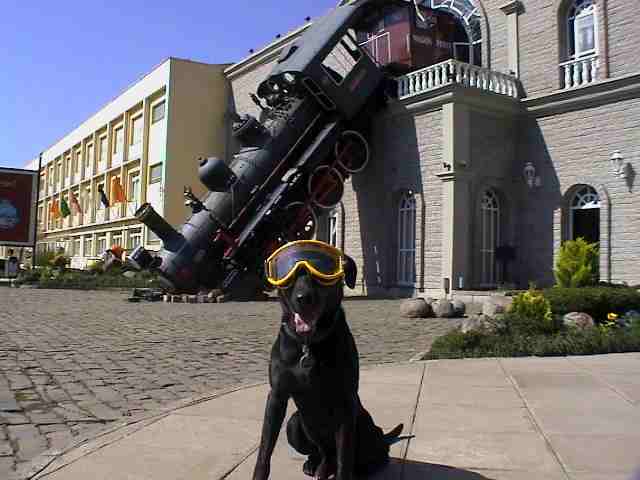 "That engine driver must've been a bad driver."
The city has this name thanks to a Caneleira (Cinnamon tree) under which the cowboys rested and stayed the night, since 1860.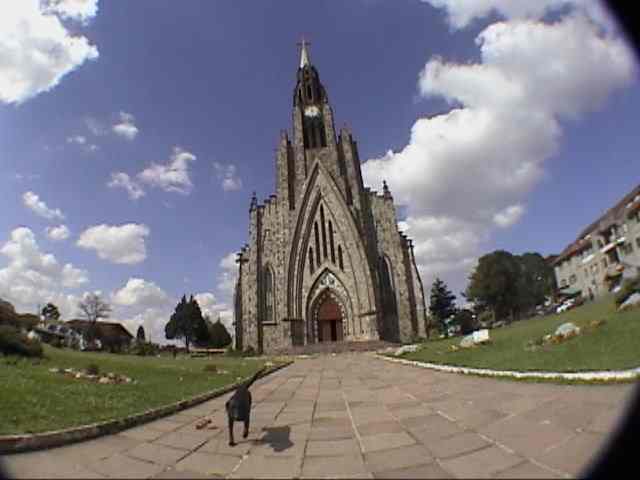 "They have a beautiful Gothic church here."
Attractions:
Cascata do Caracol (Snail's Cascade) - it is formed by the river or stream, as they call in the south, of same name. It has a fall of 131 meters and it is the great attraction of the city.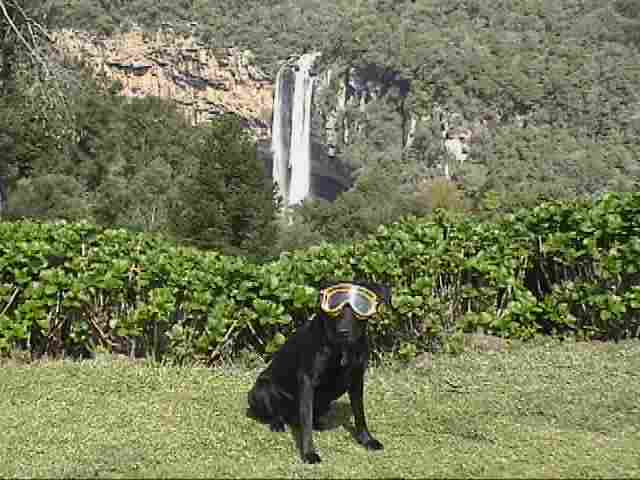 "This is Cascata do Caracol (Snail's Cascade)."
Parque do Caracol (Park of the Snail) - it is located 7 km from Canela. It has a lookout, restaurant, leisure area, craft fair and some ecological trails. The most tiresome is one of 927 steps that leads to the base of the cascade. It is worth the effort.
Pinheiro Grosso (Thick Pine Tree) - it is an approximately 700 year-old araucaria tree with 42 meters of height, and 2,75 meters of diameter.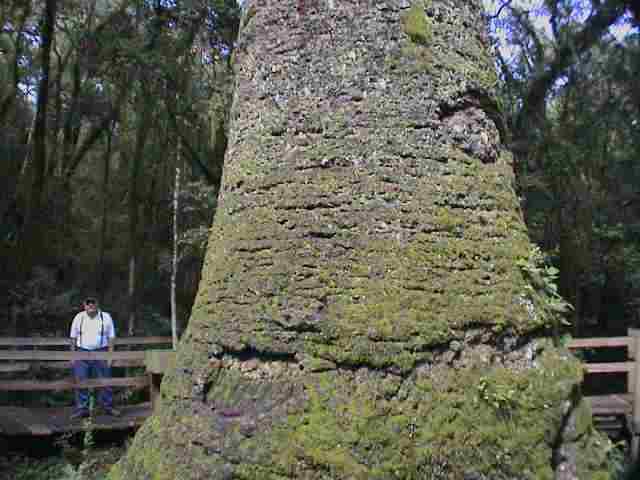 "In Canela there is this Pinheiro Grosso ("Thick Pinheiro"), an Araucaria of more than 700 years and 42 meters of height. "
Parque da Ferradura (Horseshoe Park) - there are lookouts with an awesome view. It is possible to climb the walls of the canyon with 400 meters of depth. In the bottom of it is Cachoeira do Arroio Caçador (Huner River's Waterfall).
Teleférico (Cable car) - it is in front of the Snail's Cascade and it has an extension of 405 meters. It takes a lookout with a view of the Cascade and Vale da Lageana (Lageana Valley).
Parque do Laje de Pedra (Flagstone Park) - arboreous streets with some gardens. From its lookout it is observed Vale do Quilombo (Quilombo Valley), one of the best views of the area.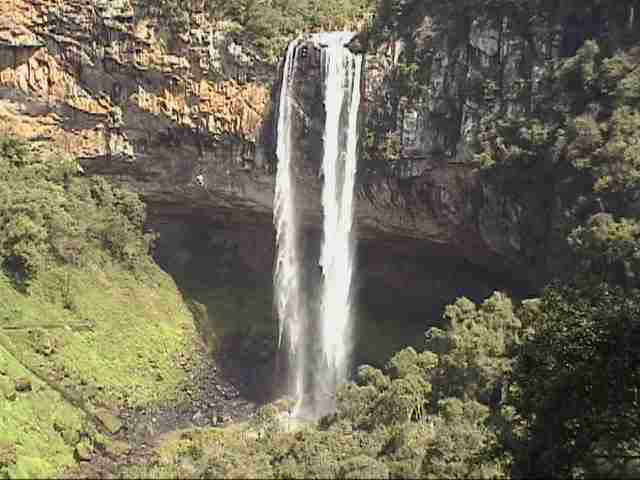 Catedral Nossa Senhora de Lourdes (Nossa Senhora de Lourdes Cathedral) - built in English Gothic style, it has a 65 meter tall tower and a carillon of twelve bells.
Rio Paranhana (Paranhana River) - also known by Rio Santa Maria (Santa Maria River), it attracts the tourists for the practice of rafting in its rapids.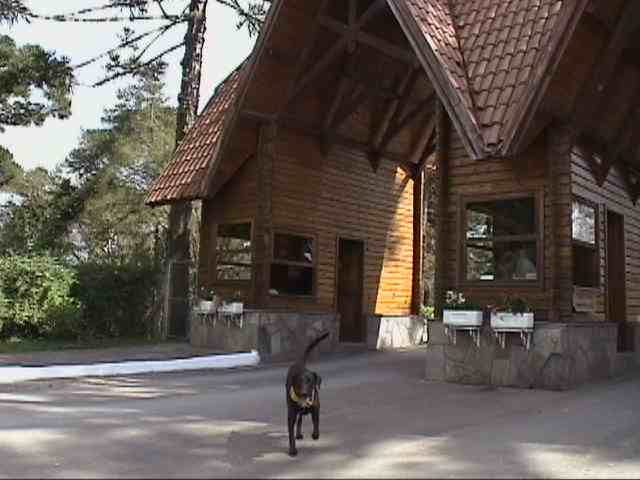 "Here is the entrance of the Park of the Snail."
Main distances:
São Paulo: 1.232km
Buenos Aires: 1.557km
Montevidéu: 988km
Rio de Janeiro: 1.676km
Curitiba: 834km
Florianópolis: 599km
Caxias do Sul: 80km
Porto Alegre: 123km
Tips by GUSTAVO VIVACQUA
1. As well as Gramado, get ready to put on some weight. You will eat a lot of colonial breakfast, fondue, wines, cheeses and several spices...
2. Visit the Snail's Cascade, it is very nice. The view from high in the cable car is very good.
3. It is really worthwhile to visit the Horseshoe's Park. There you will find one of the largest canyons of Brazil with 400 meters of depth.
4. Take the time to spend a night in Gramado, that is nearby.
5. Buy some wines. They are cheap and very good.
6. Rafting in Paranhama is one of the attractions.
7. "We went to Canela last Easter and we stayed in Pousada das Sequóias (Lodging of the Sequoias), it is in Paruqe das Sequóias (Park of the Sequoias) and it is very good and not expensive. It is the first hotel to receive the status of "ecological hotel" in Brazil and it is worth a visit. Visit the waterfall in Horseshoe's Park and dive in it.Don't forget to buy a local and tasteful wine - the Jolimont". tip from Mario Eduardo P. Jordão "Maiado"
8. "A good tip for a good barbecue gaucho, is Churrascaria Zelão that is in the highway between Gramado and Canela. "tip from Angélica Vianna
CLICK HERE to send your tip
CLICK HERE TO SEE OTHER BRAZILIAN DESTINATIONS